HIV 'cure' looks 'promising,' Danish scientists... →
An H.I.V. Strategy Focuses on Drug Addicts in... →
phaflacina: thirdbeatred: I love you, Canada. Paradoxical purpose… on one hand, I am happy there are public health officials trying to assure those who do drugs are HIV-negative; however, I wish there were some sort of education mixed into the efforts regarding drug use. Alas, start with small initiatives… "Because antiretroviral medications lower the amount of virus in the blood,...
Why Medical Bills Are Killing Us →
A lengthy but interesting article from TIME Magazine About nonprofit hospitals and how much money they make at the expense of The most vulnerable Americans
The Extraordinary Science of Addictive Junk Food →
Smoking deadlier for HIV infected patients than... →
3 tags
HIV and cholesterol: Understanding the basics
At work last week we had a delightful speaker from Merck, a company who manufactures a couple of HIV drugs (and many other drugs). She passed out a helpful brochure on cholesterol and HIV.  Here are the highlights: Basics on cholesterol: It's a soft, waxy substance in blood, and it comes in "good" HDL form and "bad" LDL form. Triglycerides (TG) are also a fatty...
6 tags
Orlando area hospitals face $7.3 million Medicare...
This week there's an article in the Orlando Business Journal outlining upcoming cuts in Medicare reimbursements for local hospitals. Why the reimbursement cuts? Medicare patients are ending up back in the hospital too soon. Penalties are imposed for patient re admissions within one month of initial discharge, and Central Florida hospitals are particularly hard hit with re admissions for...
A Focus on quality of life that is transforming...
How to improve patient outcomes, reduce hospitalizations, and get patients to use less medication? Per an article in the Wall Street Journal by Laura Landro, the solution lies in focusing on the patient's quality of life.  In the February Issue of Population Health Management, a study found that higher self-reported well-being was associated with fewer hospitalizations, ER visits and...
6 tags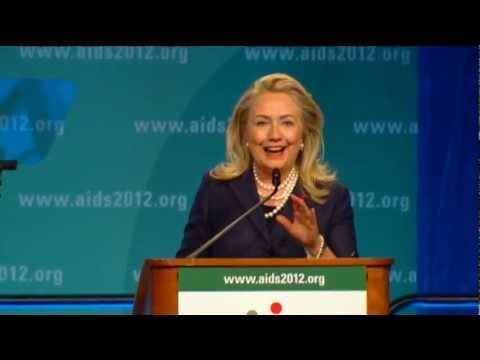 5 tags
Watch
I've always like Soledad O'Brien. Tuesday she interviewed John Sununu, former New Hampshire Governor and George W. Bush's Chief of Staff, and the topic was claims against the President on Medicare.  Kudos to her fact-checking ability and excellent journalism. This material also includes some great quick-and-dirty facts on the Affordable Care Act and Medicare.  Here's a...
6 tags
This has the potential to be the best volunteer...
Over the years I've volunteered for a wide variety of organizations:  The Special Olympics, a school for the blind, Habitat for Humanity, the Alliance Francaise, GLBCC in Orlando, a hospital Trauma Department, the Coalition for the Homeless, and the Orange County Health Department are a few of them. I've always had a passion for helping other people and I love to see the tangible...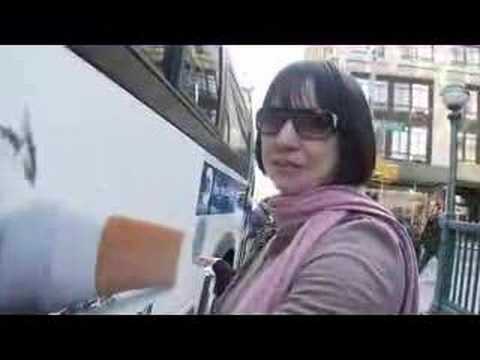 9 tags
Quick facts from "Rise of a Massive Health Sector"
I blogged recently about Christopher Conover's new book American Health Economy Illustrated, which is proving to be a great read.  It's full of useful, interesting stats on the American health care system. Here are a few takeaways on the MASSIVE size of our health sector I thought interesting: -Spending on health care in the U.S. has increased more than 60-fold since 1929. In...
DrugStoreSource: Medicaid expansion in U.S. states... →
drugstoresource: (Reuters) - State expansions of the Medicaid health insurance program for poor Americans reduced adult mortality rates by more than 6 percent compared to states that did not broaden eligibility for their plans, according to a study released on Wednesday. Read Full Story…
8 tags
Health care development blurbs around metro...
It's definitely an exciting time to blog about health care in metro Orlando.  Development is everywhere:  ORMC's main campus south of downtown,  Florida Hospital's main campus north of downtown, and Lake Nona's Medical City (UCF College of Medicine, Nemours Children's Hospital, Sanford-Burnham Institute, new VA Hospital) are a few hot spots.  Thanks to the Orlando...
2 tags
"If you think you're too small to make a difference, you haven't spent the night..."
– Quote Vadis - Quotes, Inspiration, Wisdom 
4 tags
American Health Economy Illustrated
Currently I'm reading an excellent book for anyone looking to better understand the problems facing America's health care system, an easy to follow guide detailing the issues involved in health care reform.  Author Christopher Conover, a scholar at Duke University's Center for Health Policy and Inequalities Research, provides the reader with a guide to the health economy and...
5 tags
Reducing patient re-admission after discharge:...
The OBJ ran an article earlier this year on Orlando Health's efforts to improve treatment for patients after leaving the hospital, part of an initiative to improve patient recovery rates and minimize repeat client hospitalizations after initial discharge. They interviewed David Sylvester, vice president of post-acute and transition services at Orlando Health, a local 5-hospital system....
The Crushing Cost of Health Care →
A small percentage of challenging cases, often at the end of life, make up the great bulk of Medicare spending on hospital care. Are we anywhere close to containing the costs?
healthy by association: 10 Things the Affordable... →
healthybyassociation: There's a great article over at the Center for American Progress on the Top 10 Things Health Care Reform Does for Gay and Transgender Americans. I'll let the article speak for itself, but some of the major hits from how reform will work on closing the LGBT health disparity gap are: *Including…
4 tags
FAQ on Accountable Care Organizations →
4 tags
A few quick facts about the Affordable Care Act
I've blogged a couple of times recently about the Affordable Care Act.  Here are a few more provisions of the law. A more detailed description of the law and what it means for you and your family can be found at http://consumerreportshealth.org/insurance: -All pieces of the law will be in place 1/1/14; -Health insurance benefits are regulated differently by each state, so your rights...
2 tags
6 tags
Thoughts on transforming the structure of a health...
The Affordable Care Act and a slow economic recovery are forcing healthcare systems to reevaluate existing efficiency models. Transforming a healthcare system should yield cost and productivity savings, and these savings can be passed on to patients.  Looking at the efficiency planning process for a target audience of healthcare finance leaders, there are a few core suggestions: -Align strategic...
5 tags
The new federal health care model, ACOs, and...
Last month, the U.S. Centers for Medicare and Medicaid Services approved two new accountable care organizations, or ACOs, in Central Florida. This brings the total to three approved organizations, responsible for coordinating the care of 13,500 Central Florida Medicare patients. Three additional local ACOs are also in the works.  By definition, an ACO is an organization formed between health...
"» There's a need for accepting responsibility - for a person's life..."
–
3 tags
Polk County nursing home tax fraud
Twenty people have been arrested in Polk County for filing fake tax returns using the identities of nursing home residents.   The arrests uncovered more than $475,000 that had been fraudulently obtained from the IRS. Nearly 400 stolen identities were discovered. Not all of the 20 suspects were connected to each other, but detectives said some did work together.   As one example, a certified...
6 tags
Orange County Health Department improvement...
One of the main reasons for this blog is to highlight improvements in the local healthcare system and to suggest options for increasing accessibility to health care in Central Florida.  The Orange County Health Department has received 7 different awards for its work to improve services and save money. Four of these were Florida Davis Awards, which are awarded to state departments for process and...
6 tags
Latino health needs and HIV
Central Florida and the Orlando area have a pronounced need for health services tailored to their burgeoning Latino population. A recent study by the U.S. Department of Health and Human Services, Health Resources and Services Administration (HRSA) HIV/AIDS Bureau (HAN) details a study of 10 HIV services providers treating mainly Latino clients.  The result is an outline of effective approaches...
3 tags
Some quick facts about Medicaid
A few quick facts about the Medicaid Program: -Medicaid is a jointly funded, federal health insurance program for low-income individuals and families. However, Medicaid is a state-administered program where each state sets its own guidelines regarding eligibility and services.  -The average American spends $7,290 annually on healthcare, this is the highest in the world. The next highest is...
5 tags
Primary care medical homes serve Orlando area...
The Orange County Health Department (OCHD) and its affiliates through the Primary Care Access Network (which provides health care for the underinsured) have 12 area "medical homes" to serve the health care needs of the area's underinsured and uninsured.  A medical home is a team-based approach to regular health care that makes patients active participants in their own health...
3 tags
Florida lags in health affordability study
During the past decade, the number of Floridians who have gone without health care because they were unable to afford it has increased to one in four, according to a study released this week by the Robert Wood Johnson Foundation, a nonprofit based in Princeton, NJ that aims to improve America's health. This is a 9.2 percent increase. According to the report, even people with health...
8 tags
Florida Governor Rick Scott praised by AIDS...
There is help on the way for low-income Floridians living with HIV/AIDS. The AIDS Institute recognized Governor Rick Scott and the Florida Legislature for increasing state funding to the Florida AIDS Drug Assistance Program (ADAP) as part of the 2012 state budget approved by the Legislature and signed by the Governor.  This marks a needed improvement in public health care. In Orange County...
6 tags
HUD awards $33 million to 28 HIV/AIDS housing...
As a result of $33 million in grants the Department of Housing and Urban Development (HUD) is awarding, over 1,200 low-income people living with HIV and AIDS will continue to receive permanent housing. This funding is administered via HUD's Housing Opportunities for Persons with AIDS Program (HOWPA) and renews HUD's support of 28 local programs in 17 states.  Ninety per cent of...
4 tags
Over $1 billion in rebates expected from health...
A provision of the federal health overhaul forces insurers to offer refunds if they don't spend enough of premium dollars taken in on health care. This may result in the return of over $1 billion to consumers and companies this year.  Health insurers were particularly concerned about this aspect of the new health law. Insurers must report the exact rebate amounts to the Federal Government...
3 tags
Employee excellence and improving Florida's public...
The Davis Productivity Awards program is a public-private partnership co-sponsored by the Prudential Financial company, Florida TaxWatch, the Florida Council of 100, and the State of Florida. The awards recognize public employees who have saved taxpayer dollars, measurably improved service, or increased process efficiency.  The Florida Department of Health submitted 48 nominations and all 48 were...
3 tags
New health care degrees offered at Florida...
According to the Orlando Business Journal, the Florida Hospital College of Health Sciences will offer four new graduate degree programs in 2014: Doctorate of nurse anesthesia practice, Doctorate in pharmacy, Physician's assistant (certificate program), and a Doctorate in physical therapy.  Construction began April 10 on a $25 million, 5-story building on Florida Hospital's main...
4 tags
Orlando Health purchases sites by Sunrail stop
Today's Sentinel reported that Orlando Health just closed on 10,000 square feet of retail space across from the historic Amtrak Station just south of downtown, next to their main campus. Along with the station at Florida Hospital's main campus just north of downtown, this stop will serve patients and staff and MD Anderson Cancer Center and ORMC beginning in 2014 when Sunrail becomes...
4 tags
Improving patient care by focusing on quality of...
How to reduce hospitalizations and emergency room visits, use less medication and miss fewer days of work? Allow patients to better manage their condition via setting accessible, personal goals in addition to tracking traditional metrics like cholesterol levels or blood sugar levels.  When motivating people to deal with an illness, showing patients how their quality of life can improve greatly...
3 tags
Health care appropriations from 2012 Florida...
The $29.9 billion Florida budget for health care saw the following changes this year at the close of the state legislative session: A 0.23%  increase in the total budget from last year $442.9 million in budget cuts from hospital and nursing home reimbursements (7.5% cut for hospitals and 1.25% cut for nursing homes). Stand-alone children's hospitals and rural hospitals were spared.  ...